About the International Polar Foundation
EducaPoles is the International Polar Foundation's educational site.
It sets out to sensitize young people and the educational world to the importance of the Polar Regions and of climate change by proposing adapted teaching tools and projects.
Three other complementary websites focusing on various aspects of the IPF activities are available: IPF website, SciencePoles and ExploraPoles.
Focus on ...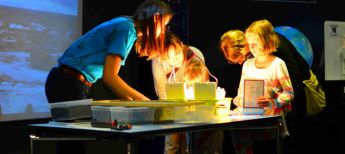 The International Polar Foundation UK and UK Polar Network ran the first of a series of three public engagement events on polar science and climate change at the weekend.
---
Educational Resources